How should funders be supporting our communities in light of the Covid-19 pandemic? All of us will be affected, directly or indirectly. But the impact for families and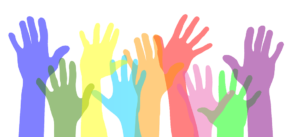 communities already struggling with issues like homelessness, mental health, addictions, family violence and poverty will be especially challenging.
So, it's time to step up our support funders! Here's three things we can do:
Loosen any restrictions on existing grants: The world has already changed radically and the community sector will need to be nimble and responsive. If we've funded events that have cancelled, let's not ask for the money back. Instead let's invite our grantees to use this funding to alter their ways of working to meet the changing environment and to support new and emerging community needs. And now is a better time than ever for providing unrestricted, untagged grants which enable community responsiveness.
Make funding decisions quicker: If we don't already have a quick response fund with simple application processes and fast decisions, now is the time to implement one. Delegate decisions for small grants, and err on the side of generosity.
Don't reduce grant budgets: It's scary seeing endowments lose value as investment markets fall, but the last thing we need now is for community funding to decrease. Hopefully we will have learned from the 2008 Global Financial Crisis to practice "counter-cyclical grant-making" where we ensure that grant budgets are steady and predictable by giving a little less in good times so we can give a little more in bad times. And if this means reducing reserves or moving to a spend-down model, so be it. Also, for those of us with sufficient reserves to increase grant budgets, now is a good time!
If you are looking for examples for how this kind of thinking plays out in practice, here's the communication to grantees we put together at the Wellington Community Trust, where I am currently contracting. Or here is another from the Essex Community Foundation in the UK.
The bottom line? Now is a time to strand strong with our communities as we weather this challenging time together. It's a time for positive leadership which puts the needs of communities ahead of our own organisation. It's a time for solidarity, not bureaucracy.
Let's step up to this together.